Six Unusual Glasgow Wedding Venues
Few life events garner as much attention as the wedding. And rightly so. A wedding is supposed to be a once-in-a-lifetime event never to be repeated again. And despite the fact that people still get divorced and separated, none of them go into their weddings anticipating such disastrous future consequences. Rather, they anticipate that this wedding will be their only wedding. Such an occasion calls for a wedding venue that will help the couple create wonderful, long-lasting memories.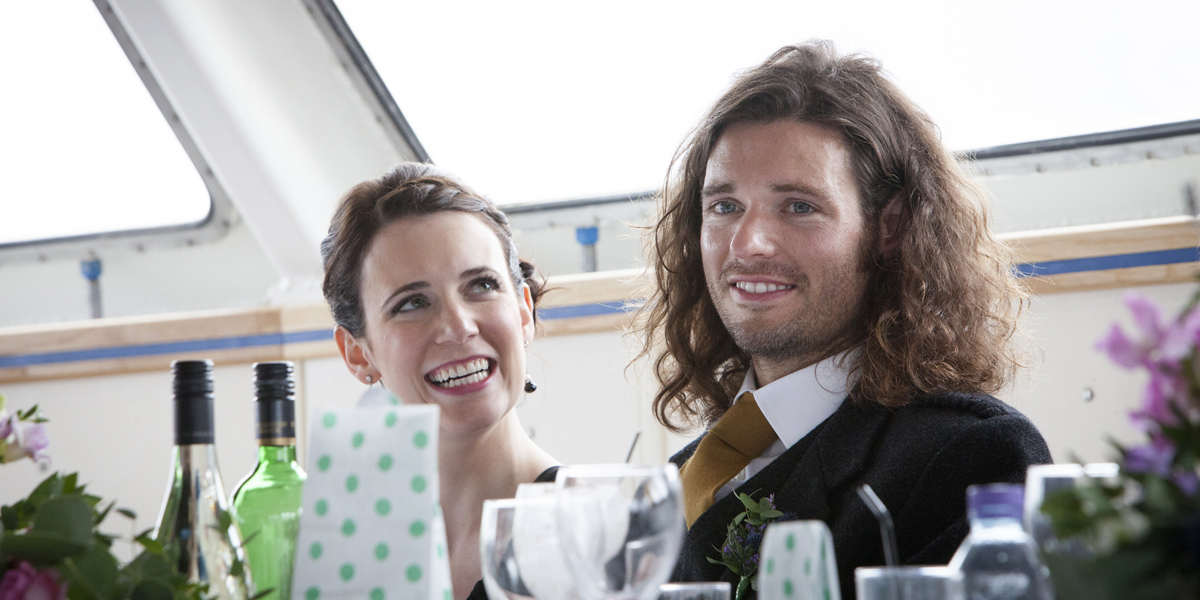 Residents of Glasgow are familiar with the many different styles of architecture in and around the city. However, did you know that many of the unique buildings that residents take for granted could also double as wedding venues? They can, and they do. We have done some research in order to put together our list of six unusual Glasgow wedding venues. If you find any of them intriguing, you might want to start looking into them right away. Advance booking is definitely required.
1. Clyde Cruises
We may be slightly bias here but how many people do you know have had their wedding on a boat? Exchange your vows whilst sailing along one of our city or scenic wedding routes to make it not only one of the most important and best days of your life, but a truly unforgettable experience for everyone.
You can get married sailing along the Clyde, have your magical ceremony as you sail through the Kyles of Bute, or explore the sheltered waters of Loch Long and Loch Goil in the Loch Lomond and the Trossachs National Park as you tie the knot. We offer the full package so you can have the ceremony, dining and entertainment aboard one of our splendid boats. We don't know of any better wedding venue in the west of Scotland.
2. The Lighthouse
Normally, a lighthouse is a tall and sturdy tower constructed along the coast in an area where there are ever-present dangers to ships. The Lighthouse in Glasgow is entirely different. Rather than being a beacon for ships, it is a beacon for the creative industries of Scotland, including architecture and design. One look at this building and you will immediately understand the vibe.
The Lighthouse offers multiple exhibition and event spaces, so it can handle weddings of every size. Its most important feature, however, is its architecture. The ultra-contemporary styling and vibrant colours will make both your pictures and your banquet pop. Your guests will be talking about their experience for years to come.
3. House for an Art Lover
House for an Art Lover is unusual not because of its architectural design, but because of its story. The building was originally designed in 1901 by Scotland's most famous architect, Charles Rennie Mackintosh. His work was the result of a German competition created to solicit designs for the perfect house for an art lover – to be published in a high profile design magazine. Mackintosh was never officially entered into the contest because his design was submitted too late. Yet it was still received quite well among the judges.
More than 80 years later, a consulting engineer by the name of Graham Roxburgh decided to take Mackintosh's original plans and make his dream a reality. House for an Art Lover was finally built; it was open to the public in 1996. As a wedding venue, there are few places as inviting as this property. What's more, the venue staff consider weddings as one of the most important things they do. From the ceremony to the five-star meal served to your guests, you will enjoy an incredible experience.
4. Cottiers
Cottiers is a combination restaurant, bar and theatre on the city's west side. The oldest building on the site, originally built as Dowanhill Parish Church in the 1860s, now serves as a theatre and wedding venue. A separate building houses the restaurant and bar which are both very popular among Glasgow residents. The property is the perfect backdrop for your wedding with its carefully restored 19th-century architectural features and beautifully maintained grounds.
Scheduling your wedding at Cottiers allows you to custom tailor the experience to your unique preferences and standards. Most importantly, Cottiers prides itself on offering a theatre experience that can be customised with a variety of set and technical options. This is one of the few venues in Scotland at which you can truly create the wedding experience of your dreams.
5. Rutherglen Town Hall
Just to the south of the Glasgow city limits is the tiny burgh of Rutherglen, with a population of just 25,000. Despite its size however, it has a very impressive town hall that now serves as a very popular wedding venue. The structure was originally built in 1862; it eventually fell into disrepair and was closed to the public until a £12.5 million refurbishment project enabled the building to be reopened in 2005.
Rutherglen Town Hall offers magnificent architecture perfect for photographs inside and out. Their Grand Hall can accommodate parties of up to 150 for your ceremony, while the banquet hall can handle as many as 200 party guests. Staff provide complete catering and decorating services to your specifications.
6. 200 St Vincent Street
The building at 200 St Vincent Street, in the heart of Glasgow city centre, does not look much from the street. It appears to be a typical office building with five floors of suites perfectly suited to solicitors, bankers and other urban professionals. However, looks can be deceiving. Just walking through the front door of this magnificent venue will leave you awestruck.
200 St Vincent Street combines ultra-modern design with tasteful accents that suggest just a hint of traditional Scottish heritage. As a wedding venue, its strongest selling point is the fact that the building and staff offer a luxury experience without the luxury price. Both the building and grounds have undergone millions of pounds in renovations in order to make it one of the most flexible business and meeting venues in the city.
You will also appreciate that 200 St Vincent Street can accommodate parties from 10 to 200 while providing the same level of professional service and personal attention to all. You and your wedding party will be made to feel like royalty when you book this venue.
The Perfect Wedding Day
We have given you six options for unusual wedding venues in Glasgow. Needless to say, there are many more. Glasgow is a dynamic city with an eclectic mix of old and new; a city offering the amazing architecture, beautiful landscapes, and opportunities for you to make your wedding dreams come true. If we could offer you one bit of advice, it would be this: give yourself plenty of time to plan in advance for your big day. The best wedding venues in Glasgow need to be booked well in advance. Contact us today to speak to one of our specialist staff about your perfect wedding day.