Meet Native Wildlife on an Aberdeen Cruise
One of the greatest attractions of an Aberdeen cruise, exploring the North Sea, is that you'll get to meet all kinds of wildlife, from the magnificent and kind native dolphins, to a large variety of different seabirds. This coupled with Aberdeen's and the North Sea's history makes an Aberdeen cruise a terrific experience for the whole family.
An Aberdeen Cruise Has Plenty To Offer
If you're considering a trip up to Aberdeen, there's plenty to keep you and your family entertained.
Aberdeen isn;t just known for oil and granite. It's also known for its fantastic array of historical buildings. So, if history is your thing or if you just love some good historic scenery, then Aberdeen is a great choice. Keep a look out for St Machar's Cathedral, Balmoral Castle, and Craigievar Castle when you;re in these parts.
If learning and discovery is what you are looking for, then Aberdeen has you covered in the way of museums and science centres. Be sure to check out Gordon Highlanders Museum, Aberdeen Maritime Museum, and the Satrosphere Science Museum.
You can also treat the kids to fun day out to the Codonas Amusement Park. It's a family-run establishment offering all kinds of exciting rides, from big wheels and roller-coasters, to indoor play-areas and food outlets.
Catch a cruise into the North Sea to see some dolphins and learn some of the history of the Aberdeen and the North Sea. It's an experience you and the family will not soon forget!
Meet the Local Wildlife
Visitors from all over the world come to enjoy the experience of an Aberdeen cruise where you won't just learn about the sea-life, you'll be in direct contact with it.
The friendly Dolphins often tend to be a large part of an Aberdeen cruise, swimming alongside the ship in plain view for the pleasure of visitors. There's nothing quite like watching a pod of dolphins jumping in and out of the sea surface by the ship on a warm and sunny day. While the dolphins are often seen as the main event of the wildlife, they are far from the only animals you'll meet on an Aberdeen cruise.
You may even get to see some sharks and whales on your Aberdeen cruise as they are common to the North Sea. Experts on-board the cruise are able to point out exactly where to look to find these different animals so you get the full experience of seeing them for yourself.
Hundreds of different species of birds can be identified throughout an Aberdeen cruise trip, making the cruise an extraordinary opportunity for the avid bird-watcher. Even if you're not a bird-watcher, the sheer variety of birds you may get to see is sure to a memorable part of your cruise.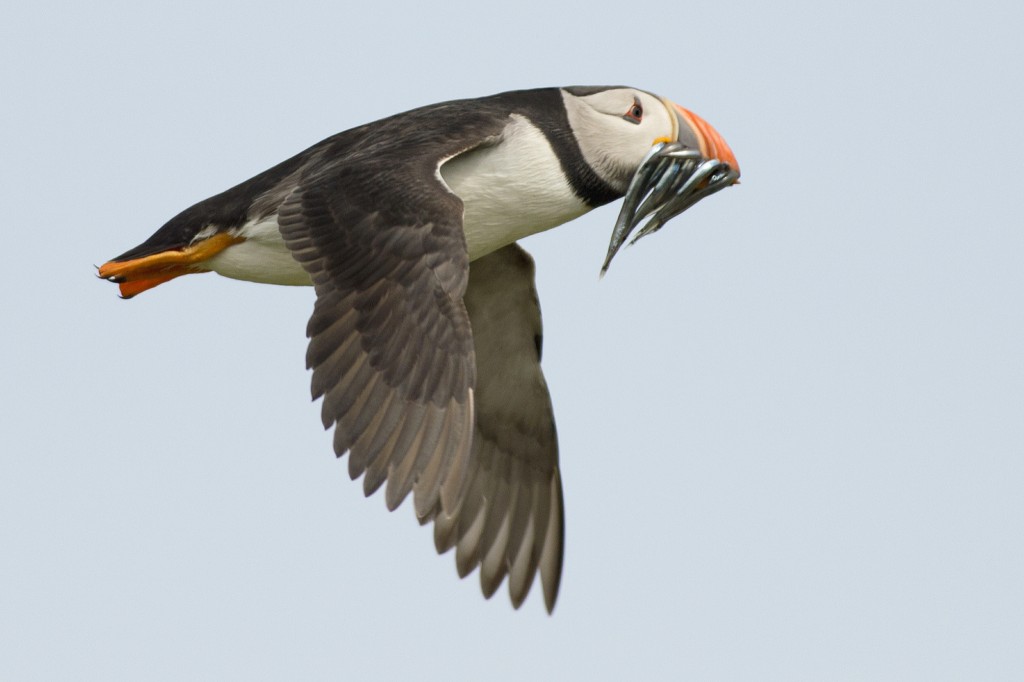 Some of the birds you may see include: puffins, kittiwakes, fulmars, petrels, loons, seaducks and many, many more.
An All-Round Enjoyable Trip
There is certainly much more to enjoy in Aberdeen than most people would expect. No matter what your interests are, there is always something Aberdeen can offer you to make your visit a positive one.
Aberdeen has a long and rich history that's sure to whet the appetite of any history-buff, as well as provide a fascinating experience for all who visit. By visiting some of Aberdeen's historic architecture, you can make your trip a fulfilling one.
Don't forget to pay the museums a visit, they provide an engaging learning experience for everyone. Kids and adults alike will come out of the experience having learned something new for sure.
There's also an amusement park to cater to the whole family, especially the kids. All of this combined with a unique Aberdeen cruise creates an exhilarating trip you and the family won't soon forget!