River Cruises Continue to Rise in Popularity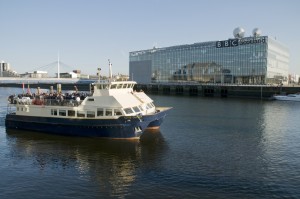 Think about river cruises and you probably conjure up images of a type of holiday favoured by older people. It is no secret that the popularity of river cruises declined quite a bit up to the not-to-distant past. Part of the reason was due to an increasing number of terrorist attacks and the affordability of long haul flights.
Nonetheless, as we touched upon at the end of last year, demand is now reaching record highs, and we have more good news from the industry.
Demand Reaches All-Time High
Statistics coming from the Cruise Lines International Association (CLIA) has shown that there are currently 184 member ships on the water. There are also another 13 river cruise ships on order for the coming year. This illustrates that increasing numbers of people are considering a river cruise for the first time.
One reason for this is that often, people do not have the time to explore destinations in-depth. To get around a lack of time, they take a river cruise, which is perfect for intimate voyages for those who just do not have the time for grand tours of Europe and beyond.
Cindy D'Aoust, the president and CEO of the CLIA, said that for many "river cruising is the ultimate experience offering an immersive, cultural and pampered vacation, complete with exceptional land excursions and vessel amenities."
Millennial Interest
Nevertheless, river cruises are placed into the same category as ocean cruises and are wrongly considered the preserve of older travellers. Not so, as a new initiative by one company is proving. This company is in the middle of preparing a river cruise programme exclusively for millennials.
Rather than focusing entirely on cultural and historical sites, these river cruises will be concentrating on the nightlife and other local experiences of the areas the cruise passes. With so many rivers running through popular hubs for young people, such as Budapest, Krakow, and Prague, it makes sense that these types of river cruises would be attractive.
However, since this is a relatively new concept, there is sure to be a lot of experimentation over the next few years.
River Cruise Popularity Growing Around the World
Europe is often seen as the traditional home of the river cruise, but these are growing in popularity elsewhere in the world. For example, there are now river cruises down the Mekong in South East Asia; there are also river cruises taking in sections of the Amazon.
As global travellers look beyond Europe and North America, river cruises are experiencing something of a renaissance. But what should please river cruise aficionados is that the growth in river cruises means more affordability and more of a chance to get the trip you want.
Amazing Scenery Closer to Home
At Clyde Cruises, you can enjoy a river cruise without the need to go across the world. With incredible scenery in the Scottish Highlands and the sights and sounds of the beautiful shorelines to enjoy, you can enjoy a river cruise with a difference.
Contact us here at Clyde Cruises or visit our website to take a look at some of our spectacular cruises today.