Weddings On The Water
Clyde Cruises have helped many couples tie the knot with an unforgettable wedding service and reception, there's really nothing quite like a wedding on the water.
Every year thousands of men and women get married in the usual places, such as churches, castles, and other historic sites. While these can be fantastic choices for a really great wedding day, many couples find that they want something a little different now and again. It's always good to have alternatives available, that's why Clyde Cruises offers you the chance to have your wedding on the water.
Exchange Your Vows On-Board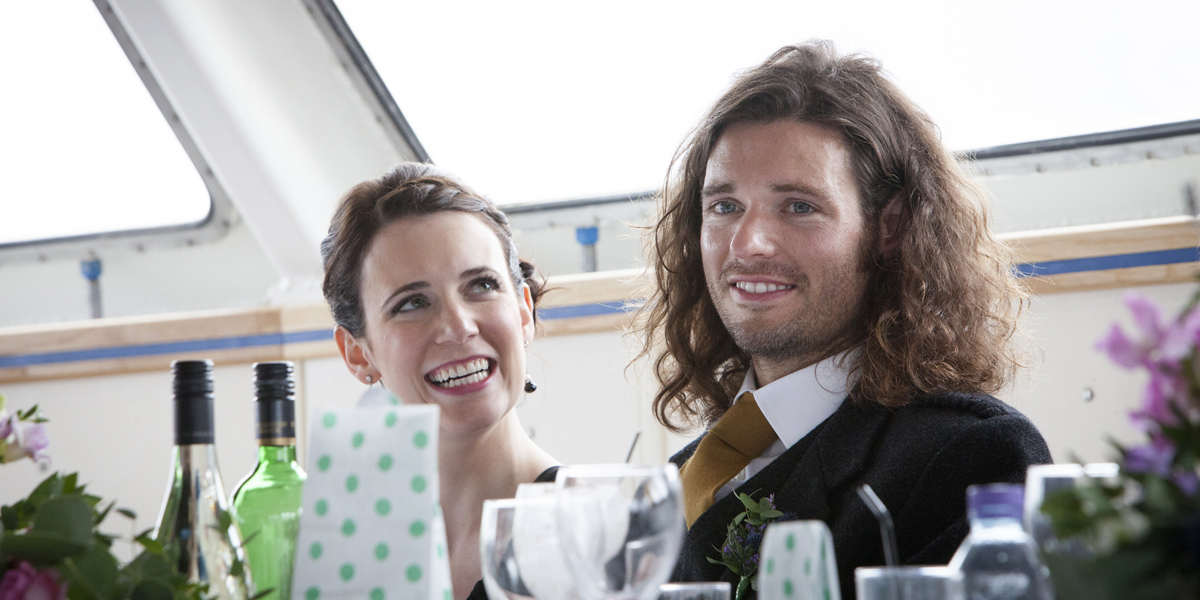 Picture this. You and your loved ones all dressed up and excited to watch you and your soon-to-be spouse exchange your vows and become a married couple. During all of this, you are all sailing peacefully along a loch with fantastic natural Scottish scenery surrounding you.
Fast forward some time and you are all enjoying a delicious dining experience in one of our well-decorated ships as it is further drifting along the water. The night continues on with everyone having a great time on the dance floor, naturally beginning with the bride and groom's first dance.
This could all be a very real experience for you and your family and friends within a matter of months. With Clyde Cruises at your side to help you plan your unique and unforgettable wedding event, the whole process will be made stress-free and time-effective.
Dine While Sailing
Dining while taking in the Scottish scenery has to be one of the most relaxing but exciting experiences you can have, and it's made even better by having all of your loved ones experiencing it with you.
Talk to Clyde Cruises about having your wedding dinner aboard one of our large and sturdy vessels, it could be made even more authentic by serving some locally caught fish or locally-grown produce. Our ships can cater to large groups who want only the best dining experience during the wedding, so you can be sure that we can accommodate whatever you and your guests require.
Bring Your Entertainment Aboard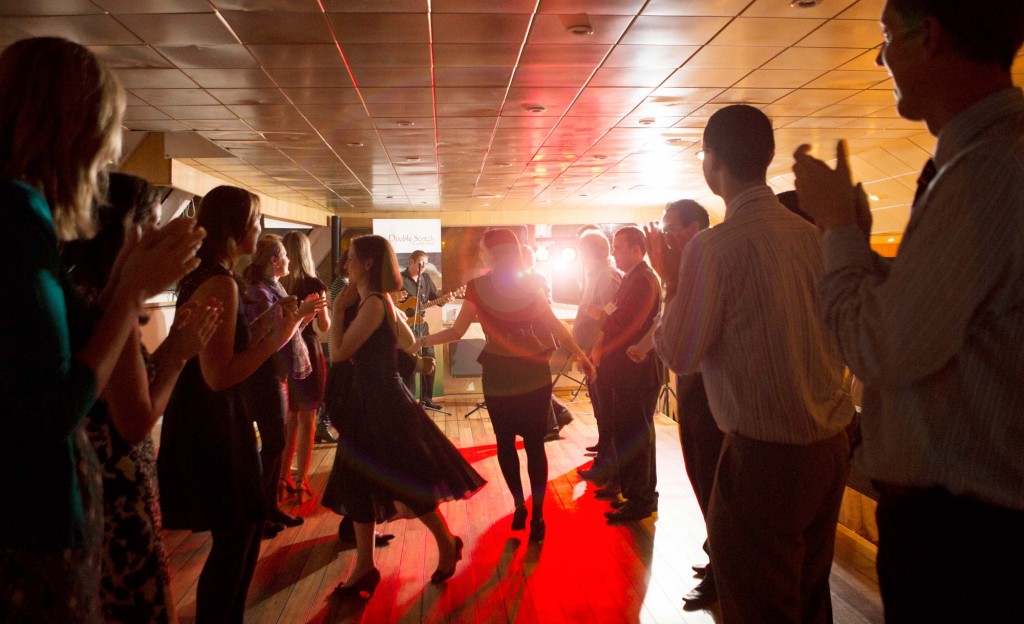 Whether you're going for a DJ or band to play music for you, or an entertainment act to keep the fun coming, Clyde Cruises can accommodate most of your entertainment plans.
Naturally you'll want a nice open space so that everyone can dance the night away, Clyde Cruises understands this and can offer a range of ship sizes to meet your requirements when it comes to you and your guests.
The team at Clyde Cruises will do everything possible to make sure your entertainment goes on without a hitch on your perfect wedding day.
Get Planning With Us Today
We love planning important events for clients, that's why Clyde Cruises has such a large fleet of quality vessels to suit any occasion, especially life-changing days like weddings.
Please don't hesitate to get in touch with our team today to find out how we can help you plan your special day.