Clyde Cruises expand into Oban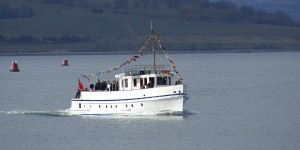 See our press release below about our new and exciting cruises departing from Dunstaffnage Marina near Oban: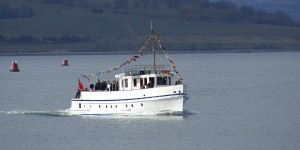 New Cruises from Dunstaffnage set to draw crowds this summer
A growing Scottish cruising company is launching a new series of cruises this summer, designed to add an exciting new offer for visitors to Oban.
Sailing from Dunstaffnage Marina, the scheduled cruises will offer a real taste of our famous coastal waterway, exploring the history, heritage and marine wildlife in the area.
Clyde Cruises is a family run business operating river cruises and boat trips in Scotland. Recently the company has expanded from its base on the Clyde to provide cruises in
different locations across Scotland.
Hamish Munro, Director of Clyde Cruises, comments, "We've designed our Oban Cruises to appeal to visitors to the area, whether from the UK or further afield. If people are planning
in advance or looking for a little bit of adventure once they arrive in the area, they can select from the range of cruises and sign up to the one that captures their interest.
"Oban has such a lot to offer visitors already and we're hoping this new business will be good news for tourism in the area. Our cruises take in some of the impressive castles in the
area, as well as exploring islands, enjoying wonderful scenery and going in search for some of our incredible marine wildlife."
"We've chosen to offer cruises that range in duration from 2 1⁄2 hours to 5 hours , offering an ideal way to spend half and day of a holiday and great value for money."
The trips have been designed to be suitable for a wide range of ages and will be ideal for families with children. Dunstaffnage Marina is the ideal departure point with good facilities
including free parking. Some tours concentrate on the castles, some the marine wildlife,with full commentary available on board. Everyone can experience the stunning local
scenery.
The Castles cruise includes close up views of Stalker, Duart and Gylen Castles. The Lochs cruise offers the ideal way to explore Loch Linnhe and Loch Creran.
Many of the cruises are around two and a half hours, but the longest cruise is a five hour trip out to experience first-hand the excitement of the Corryvreckan Whirlpools.
Second Snark is the boat from the Clyde Cruises fleet that will be based in Oban for thesummer. This beautifully restored heritage vessel offers two comfortable heated inside
cabins and an onboard coffee shop. Safety is, of course, at the top of the list and Clyde Cruises offers ISO9001 quality accreditation.
Cruises take place daily during the summer from June until September.